ADHESIVE LABELS - SHAPES & TYPES


Self-adhesive labels
Self-adhesive labels for a wide range of applications
Adhesive labels
are versatile. They consist of a self-adhesive material that can have a wide variety of characteristics in terms of adhesive, label material and carrier web. The
intended purpose determines the composition of the material/adhesive/carrier combination
.
Due to their versatility,
adhesive labels
are
indispensable in every industry
, not only in the jewellery, watch and gemstone industry or for opticians. Whether in the construction industry, public authorities, the wholesale and retail trade, the pharmaceutical industry, medical technology, mechanical engineering or vehicle construction -
as a label manufacturer extra4 knows and meets many requirements
for very special label requests.
Knowhow turns a label into an expert
What
adhesive labels
must be able to do depends on their
intended purpose
. They are not only used in
pricing or stock management
.
Product labelling, advertising and consumer information
are also organised with adhesive labels, as are
part identification or process control
in production and logistics. We at
eXtra4
are specialized in manufacturing
labels for specific tasks
. In cooperation with our customers, we analyse their needs on site. With comprehensive
knowledge of the market for materials and adhesives
, we find the
ideal combination
to use our technical know-how and machinery to produce an
adhesive label
that
meets special requirements
.
---
Individual Self-adhesive Labels
Custom-made examples for various tasks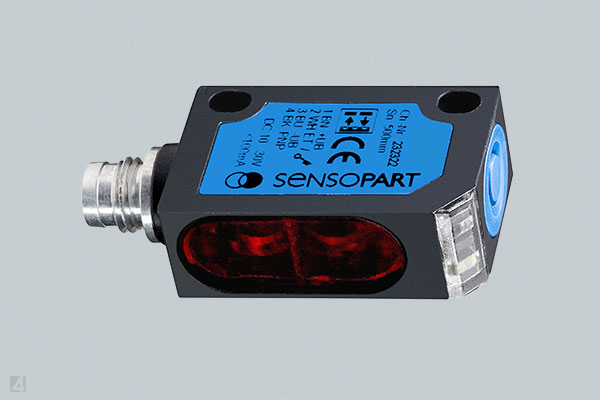 Adhesive labels are mainly limited to simple shapes: mostly rectangles with round or pointed corners, rarely circles or ovals. If the labels are not already provided with data on site at the customer's label printer, their printing can be all the more complex.

Regardless of what kind of print an adhesive label should have - with professional colour printing eXtra4 gives every label solution an individual look: analogue, with classic high and screen printing, or digital, via thermal transfer and inkjet processes, we ensure brilliant colours and glossy metallic embossing.

---
With self-adhesive labels
big in small quantities
As a
label manufacturer specialising in small and medium runs
, we do not want to block our capacities with the production of mass-production goods. For this reason, we only keep
a narrow selection of self-adhesive labels on stock
.
The number of
tools ready for production
, on the other hand, far exceeds the range of labels selected for our stock. For
rectangular, round or oval adhesive labels
, we have such a
large production capacity
that it is completely impossible to list them all clearly. Our
shape catalogue
is therefore limited to the most
common shapes
.
---
Decorative labels / Decoration labels
Adhesive labels as a "business card" on the product
A good name speaks for itself! Products advertise for themselves with
lettering, logo or address
. That's why
decorative labels
are often attached to every product as
a kind of business card
.
Decorative labels
adorn the bow on a gift, lend a standard box the touch of the house, signal the origin directly on the product itself or name the sender on envelopes for business correspondence.

Decoration labels
should convey the
good name of the house
. They want to attract attention, even if only discreetly, because they demonstrate self-confidence and understatement.
Decorative labels
are therefore often desired in a
simple, geometric form
made of
metallic materials
. Or, more discreetly, with
embossing in gold and silver gloss on transparent self-adhesive labels
. Of course, decoration labels in house colours or with individually manufactured special shapes are also possible. - Talk to us! We develop the suitable label as "business card" for your product!


Special forms for the labelling of jewellery and watches, e.g. for pricing, can be found in the area of
jewellery labels
or in the area of
labels for watches
.
---
Labels for Pads
Adhesive labels for pricing and organisation of jewellery, watches and gemstones
Labels for Pads, Boxes and Displays
in the range of eXtra4 Labelling Systems include
small self-adhesive labels in rectangular shape
. These labels are mainly used for
pricing and organisation
of jewellery, watches and gemstones. They almost all are marked with individual data and bar code in thermal transfer printers.
Detailed information on labels for pads can be found in the
Jewellery Labels
section.


---
Quality Stickers
Self-adhesive labels for essential product features
of jewelry, watches and gemstones
Quality stickers
tell central core characteristics of jewellery, watches and gemstones directly at the product. At first glance, they provide information about important
purchasing incentives
such as metal finenesses, stone qualities, processing methods and consumer information. Formerly printed on sheets in our assortment, we now produce quality stickers
individually by digital printing
. The desired wording is printed in black or colour on
self-adhesive metallic labels
.
Brochure Quality Stickers:

---
Standard labels for logistics
Adhesive labels as address stickers and shipping labels
Address labels
and
shipping stickers
, white, without individual imprint, belong to the basic products of a label manufacturer and are also part of the eXtra4 product range. As standard labels for logistic purposes, they generally have a
short service life
and are not designed for special operating conditions. They are therefore usually made of
paper
or
thermal paper
and are equipped with a
permanent adhesive
. We have summarized particularly common formats separately in our
Economy-Line
online shop.

---
Adhesive labels for industry, trade and commerce
Self-adhesive labels as type plates, advertising stickers, for content declaration and much more
Adhesive labels from eXtra4 are used in many industries by manufacturers, craftsmen and traders. Whether parts, components, systems, devices, machines, facilities or goods of all kinds - we mark products on their way through production, via transport to the customer up to use on site, if required also for the entire service life, even in wind and weather.
The central characteristic of self-adhesive labels for commercial users is often their surface adhesion. The labels should adhere reliably to plastic, metal, lacquer and cast iron, even if the surfaces are rough and structured, such as with hammer finish or powder coating.
The material and imprint of the adhesive label must be able to withstand mechanical stress as well as chemical influences from oil, detergents or solvents. For outdoor use, resistance to UV and temperature are additional relevant factors.
Application conditions can also play an important role in the use of self-adhesive labels: e.g. application by hand or machine, at indoor temperature, heat, cold or humidity. It is also possible to apply label groups, which are first applied together as a block and later positioned one by one.
For decades, eXtra4 has been constantly developing new label solutions for new combinations of different requirements. Please contact us!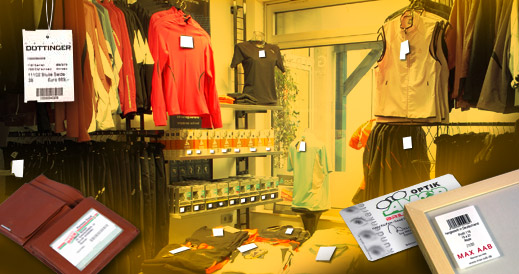 <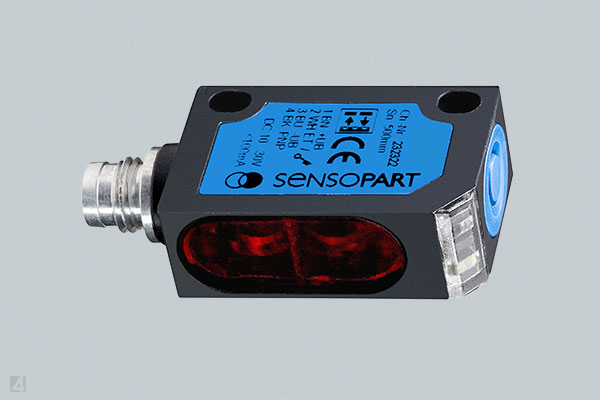 ---
© 2023 Ferdinand Eisele GmbH • Carl-Benz-Str. 17 • D-75217 Birkenfeld (Pforzheim) • Tel. +49 7231 9479-0