Support-Bonus-System from eXtra4
Advantages of turnover with eXtra4
Customer loyalty rewards eXtra4 with cost advantages for support. The Support-Bonus-System guarantees all participants the remuneration of sales of hardware and consumables from the range of eXtra4 Labelling Systems with support units.
For all purchases made in these product areas, we grant one support unit as bonus point for each € 110,- of the purchase price.
So as soon as you buy label printers and barcode scanners as well as labels and ribbons from us, for example, you will receive bonus support units. If required, you can redeem these free of charge as support times.

Secure your bonus points now and participate!
Register now for the
Support-Bonus-System
of
eXtra4
!
You secure your full turnover of the current year as bonus points! Click on the adjacent logo to get to the
registtration form
.
We will immediately send you our support agreement.
As soon as we have received the signed agreement back by fax or letter, we will create your
Support-Ticket-Account
. As a small thank you for your trust, we will immediately book an opening unit to your new account.
As confirmation you will receive your support ticket with your personal
ticket number
. This will not only give you preferential treatment in the event of a support incident, but will also enable you to monitor your
support credit balance
.
---
The Support Bonus Agreement
Support conditions for eXtra4
Support at eXtra4 means a consulting service for the elimination of hardware and software faults in labelling systems. The support service is generally provided verbally and remotely, and can also be arranged personally on site.
As a participant of the Support-Bonus-System you can send us support requests by phone, fax, e-mail or personally in our company. You can reach us at:

The eXtra4 support times:
We will help you as quickly as possible in case of problems with label printing. During our office hours, a support employee is available to help you solve your problem.
Our eXtra4-Team will be at your disposal on the following days:


Mo to Thu: 8.00-12.00 und 13.00 - 16.00
Friday: 8.00-12.00


---
The value of Support-Bonus-Points
Support times at eXtra4 are billed in units of 1/10th of an hour (6 minutes) for the price of € 8,75. With a Support-Bonus-Point you purchase 6 free minutes of support, which you can use at any time. Support due to bugs in software and hardware purchased on our premises is free of charge.






1 Bonus-Point = 6 min Support = € 8,75
Acquisition of Support-Bonus-Points
We grant one support unit as bonus point for all sales of hardware and consumables made with eXtra4 Labelling Systems in the amount of 110,- € each. Bonus points for the purchase of hardware are credited immediately after the purchase. We add up sales of consumables such as labels, ribbons, etc. in the course of the year. They will also be credited at the end of the year as bonus units per 110,- €.

Settlement of support bonuses
eXtra4 charges for support effort after the completion of the process, i.e. after the fault has been rectified. The time spent on support will first be deducted from the ticket credit. If ticket credit is not sufficient to cover the support effort, the effort not covered by bonus units will be charged.

In order to avoid small invoice amounts, we write support invoices only from an expenditure of more than 2 units. Smaller support costs will be charged as minus credits.
---
Technical expertise concentrated in separate subsidiary
Our
support know-how
at
eXtra4
is based on more than three decades of experience with label printing systems. Since 2016, we have outsourced this wealth of experience to eXtra4 Software+Service GmbH, a legally
independent company
that bundles the sectors of
software
for labelling and identification including associated services such as support and
hardware support
.
---
Support credit always in view
As the owner of an
eXtra4 support account
, you can check the status of the support account and the corresponding bookings with any current software from our company. All you need is Internet access.
Clients without access to
eXtra4 software
are welcome to request our Printer Support Tool, which also provides this function..
Our support and sales staff will be happy to answer any further questions you may have about your support ticket account.
Convenient additional purchase of support points
As a participant in the support bonus system, security-conscious label printing users also have the opportunity to purchase additional support units. In addition to the credit of
bonus points
, support services can be purchased as a bundle of 10 support units like a conventional product. This also applies to users who are not support bonus participants and are not yet part of the eXtra4 customer base. This ensures that even complex support cases can be handled quickly and easily.
Learn more about the Support-Ticket-System >>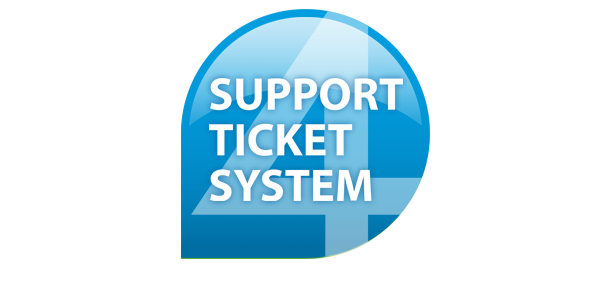 © 2023 Ferdinand Eisele GmbH • Carl-Benz-Str. 17 • D-75217 Birkenfeld (Pforzheim) • Tel. +49 7231 9479-0